Dental Implants – Dallas, TX
Enhance Your Smile & Improve Your Health with Dental Implants
Often times, because of their dentures, bridges, or missing teeth, people become more self-conscious about their smiles, while also experiencing difficulty eating, speaking, or laughing normally. Fortunately, more and more individuals now have the option of choosing dental implants to correct these problems, significantly improving their quality of life, their overall health, and their smiles.
Why Choose Dr. De Simone for Dental Implants?
Advanced Training in Implant Placement
Better Overall Health & Optimal Cosmetic Results
What are Dental Implants?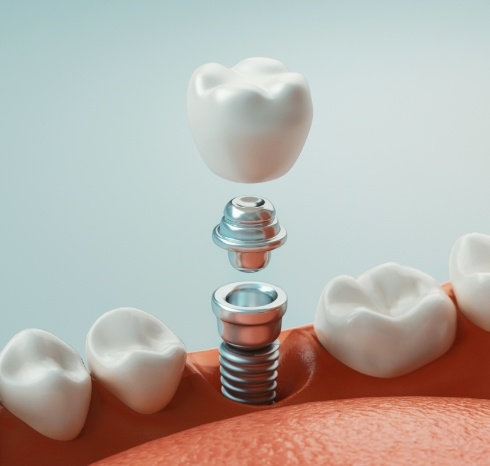 Dental implants are artificial substitutes for the roots of a missing, natural tooth or teeth. They act as a secure anchor for artificial replacement teeth and eliminate the instability associated with surface adhesives and removable bridges. They may be used to support a single crown, a series of crowns, a removable partial denture, or a complete denture. Dental implants can replace a single tooth, several teeth in the same general area; or, all the teeth in a jaw. People of all ages are turning to dental implants to replace a single tooth, several teeth, or a full set of dentures.
Immediate-Placement vs. Delayed-Placement Implants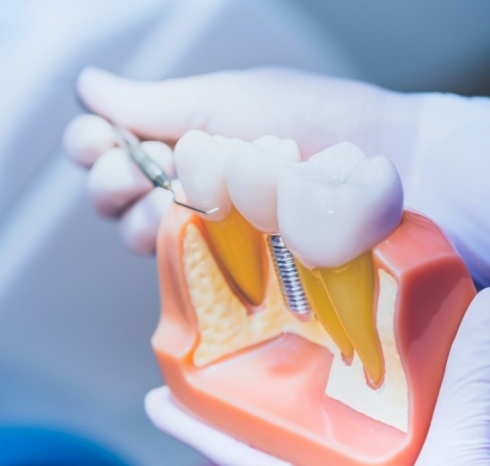 An immediate-placement implant, as the name implies, is the placement of a dental implant in the extraction socket at the same time the tooth is removed. In some cases, immediate-placement implants allow the placement of a new crown in the same day as the extraction. This type of implant has allowed patients to receive full dental restorations in half the time of delayed-placement implants, while providing them with the most optimal cosmetic results and the best dental experience possible. A delayed-placement implant is when an implant is placed a considerable time after tooth extraction. Following a dental extraction, your dentist will allow sufficient time for the bone to heal for a few months before an implant is placed. Ask your dentist which type of implant procedure might be right for you.
What are Dental Implants Made of, and How are They Implemented?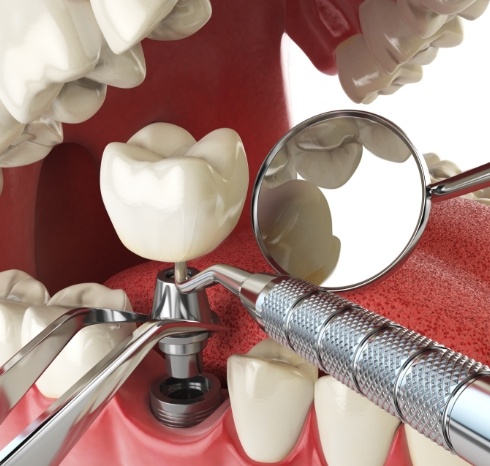 Dental implants are made of materials that are compatible with human bone and tissue; therefore, there is little chance for allergic reaction in the body. The implants are surgically placed directly into the jawbone, often times simply using local anesthesia alone. Small posts are then attached to the implants which protrude through the gums. These posts provide stable anchors for artificial replacement teeth.
What Should I Expect After My Implant Surgery?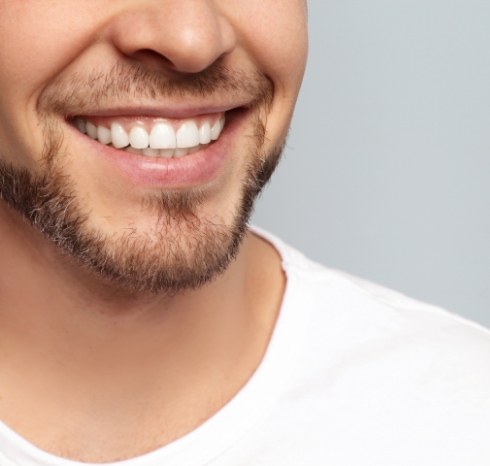 Some patients report experiencing minor pain and swelling immediately following the procedure, but most experience no change in their daily routines. Much like your natural teeth, dental implants require special individual care. Proper brushing, flossing, rinsing, and regular check-ups are critical to the long-term success of your implants. However, implants can fail when proper oral hygiene techniques are not used.