IV Sedation Services – Dallas, TX
Keeping You Comfortable Throughout Your Treatment
Dr. De Simone wants to ensure that you remain comfortable throughout your surgical procedure, which is why he administers IV sedation, also known as conscious (moderate) sedation. Even though you may become very comfortable and relaxed, you will still be able to respond to all of our questions and requests throughout the procedure. To learn more about how our team safely administers sedation, read below.
Benefits of Using Conscious IV Sedation During Your Procedures
Safe & Comfortable Surgical Procedures
Reduced Awareness During the Procedure
Continuous Monitoring of Your Vitals
Conscious IV Sedation Defined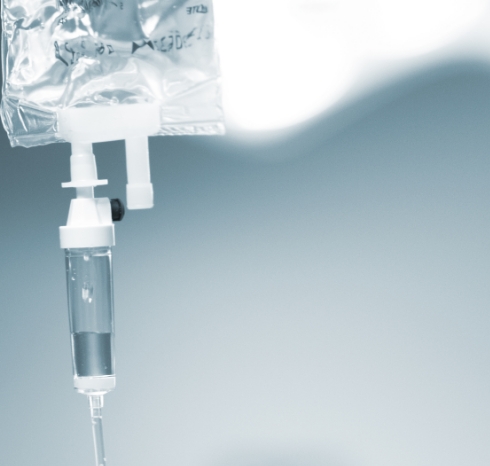 Intravenous sedation, also known as "twilight or conscious sedation," will put you in a safe, relaxed, and comfortable state throughout your surgery. It is the most effective means of reducing awareness and anxiety for dental procedures. It is administered through an intravenous line (IV), and is therefore much more predictable in terms of effectiveness due to the quick onset of action. Although the patient is technically conscious throughout the procedure and can respond to Dr. De Simone, in most cases the patient will have little awareness of the dental procedure or the length of time in which it was completed.
Vitals & Safety Protocols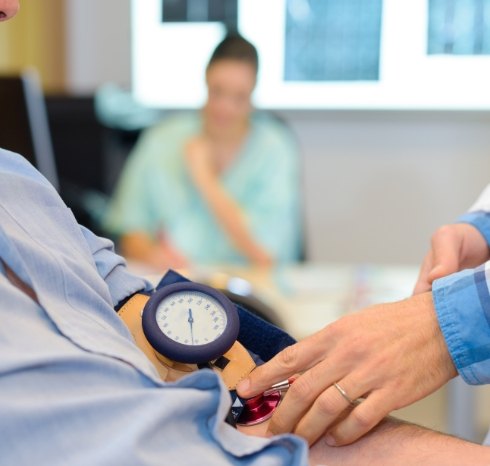 Throughout your procedure, our experienced team will continuously monitor your vitals, which include your heart rate, blood pressure, oxygen saturation, and respiration rate. Afterward, you will likely feel a little groggy until the complete effects wear off, so once appropriate, we will release you to the care of a trusted family member or friend (18 years or older) to ensure that you stay safe and that you are well taken care of for the rest of the day.
What To Do Before Receiving IV Sedation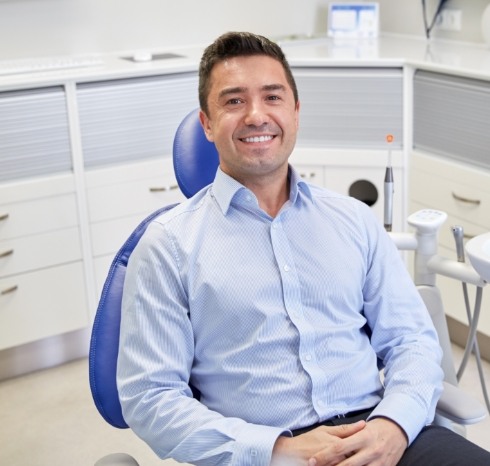 Before your procedure, we will provide you with clear, detailed "Pre-Operative Instructions" on how to prepare for IV sedation. However, here is a brief overview of what you should do before your treatment:
Do not eat or drink anything for six hours before your procedure.
You must have a responsible adult (18 years or older) to drive you to and from the procedure, to remain in the office during the procedure, and to stay with you for the remainder of the day.
Bring a list of medications you're currently taking to your appointment.
Local Anesthesia
Local anesthesia is used during all dental procedures. This medication is administered as an injection designed to temporarily prevent the teeth nerve fibers from transmitting impulses, thereby numbing the area. The local anesthesia is the only type of anesthesia, which when used alone, will completely eliminate pain. It is possible, however, to combine local anesthesia with various types of conscious sedation techniques to further reduce your awareness and anxiety during the procedure.
Nitrous Oxide
Nitrous oxide, or "laughing gas," is the lightest form of conscious sedation and is typically used by Dr. De Simone with IV sedation. It is administered by breathing through a nasal mask, is very short acting, and is completely eliminated from the body minutes after turning it off. Nitrous oxide is patient regulated, meaning if you want to feel more of its effects, you simply breathe more frequently and deeply. Conversely, if you breathe through your mouth, you will feel less of its effects. Although its effects vary from patient to patient, most patients feel nitrous oxide "just takes the edge off."
IV Sedation FAQs
Below are some answers to many commonly-asked questions about IV sedation.
What are the benefits of IV sedation?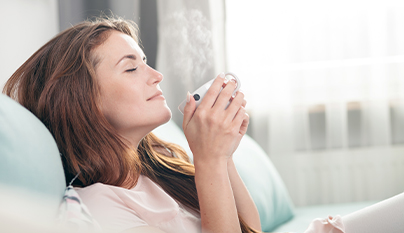 There are several benefits to receiving treatment with IV sedation, including:
Minimized fear and anxiety during your treatment
Little-to-no memory of the procedure
Reduced sense of time while under sedation
Will I feel pain during IV sedation?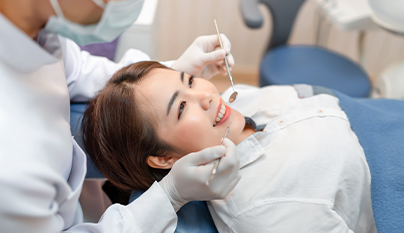 Many patients feel little-to-no pain or discomfort while they're being intravenously sedated. If you're concerned, feel free to let us know so that we can ensure you remain comfortable throughout the entire procedure. Your safety and comfort are our top priority!
Why should I have IV sedation?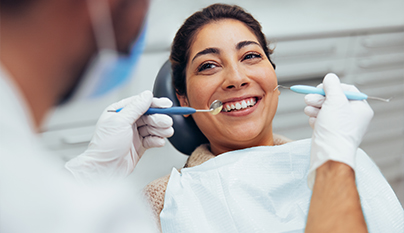 IV sedation is great for patients who feel nervous or anxious, have a low pain tolerance, are undergoing a lengthy procedure, are sensitive to the sights and sounds of the office, or have a strong gag reflex. We will let you know why we believe IV sedation is a good option for you.
Is IV sedation safe?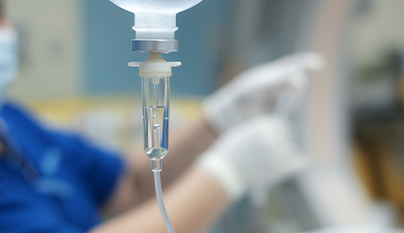 Yes, when administered by a trained and experienced professional, IV sedation is very safe. It's important to keep in mind that while most dentists can administer more mild forms of sedation, like nitrous oxide, only certain doctors with advanced training can safely offer more complex methods of sedation, like IV sedation.
Will I remember anything after the procedure?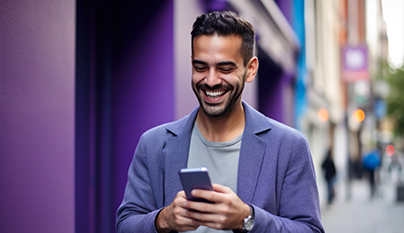 One of the best benefits of IV sedation is that most patients have little or no lingering memory of their treatment after it's completed.