Infection Control & Sterilization – Dallas, TX
Always Prioritizing Your Safety & Wellness
Dr. De Simone and his team take your health very seriously, and since the emergence of COVID-19, we have amplified our practices and are strictly following the recommendations of CDC, OSHA, and WHO. To learn more about our infection control and sterilization practices, read below.
Dr. Mark De Simone's Infection Control & Sterilization Promise:
Patient Health & Safety Prioritized
Strict Safety & Sterilization Protocols
Dedicated & Experienced Dental Team
Gloves & Face Masks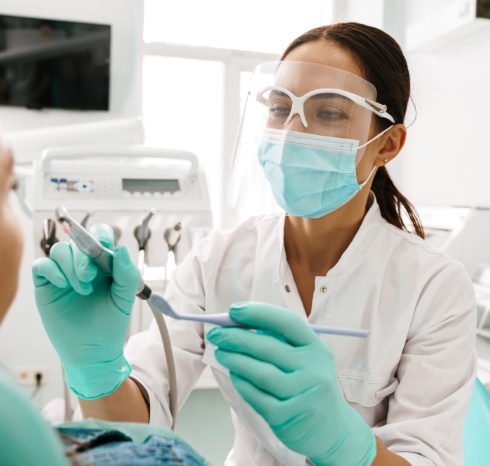 Unfortunately, you won't be able to see our faces very often because we'll be wearing surgical face masks, along with gloves. For each patient we see, new personal protective equipment (PPE) is worn, and after we complete your procedure, the used PPE is discarded. This practice keeps us from transmitting any germs or viruses.
Disinfectants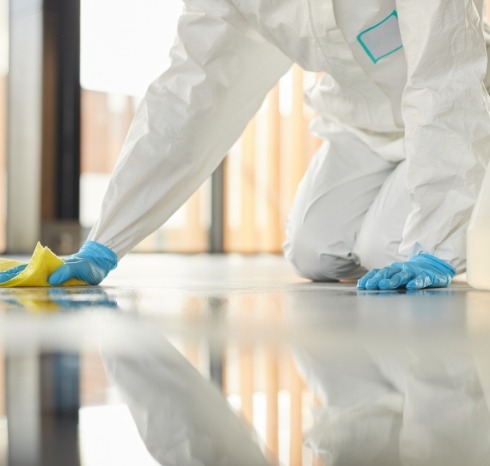 Our goal is to keep harmful bacteria away from all surfaces used during your visit. We start and finish with sanitizing all countertops and surfaces in the treatment area with a medical-grade disinfectant.
Dental Equipment Sterilization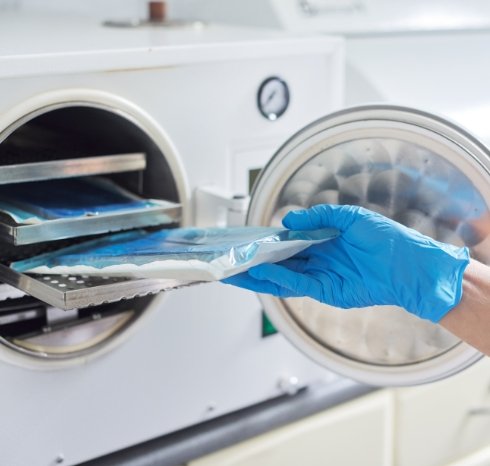 All of the dental equipment used during treatment is placed in a hospital-grade steam sterilizer.
Disposable Materials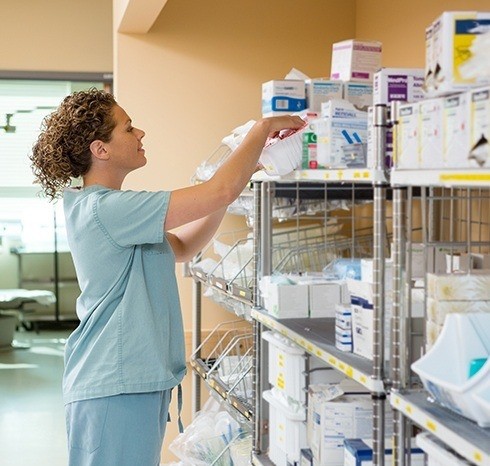 Instruments are sterilized and sealed. We cover all of our operatory equipment, which allows us to keep everything we use clean and germ free.